Garden Lessons: Listening for God's Voice
by Debra J. Vaughn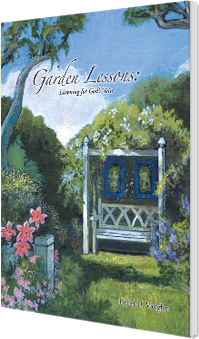 The wonders of God's creation provide waves of sights and sounds that reflect God's voice to attentive ears.  Although He speaks to everyone through His creation, people often fail to hear Him because they don't take time to listen.  In Debra J. Vaughn's Garden Lessons: Listening for God's Voice, readers will find an endearing collection of short stories woven with personal and profound observations that fascinate with their subtle simplicity and clarity.  These stories will inspire readers to slow down and listen to the Voice that brings beauty and wonder to everyday life.
While pondering plants, butterflies, birds and more, the stories in this wonderful collection offer fresh perspectives on Biblical principles. as Vaughn shares what she has learned. Garden Lessons: Listening for God's Voice is a warm, friendly invitation to every reader to come and meet with God in His creation.  Each tale is spun from the heart to convey important lessons and radiate hope and encouragement to those who read it.
Garden Lessons: Listening for God's Voice is available in black & white and color versions, as well as in Ebook format.