Garden Lessons: Listening for God's Voice
by Debra J. Vaughn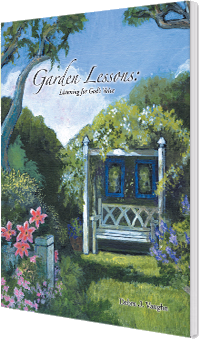 In life, despair often leads people to believe in the evanescence of hope and sink into the dark hole of depression. To get out of this rut, some people would embark on a soul searching journey to find answers and hopefully, themselves.
For author Debra J. Vaughn, we need not travel far in search of answers. Sometimes we can find what we are looking for in the most ordinary place, where we least expect it. Vaughn found hers in the form of Garden Lessons.
The wonders of God's creation provide waves of sights and sounds that reflect God's voice to attentive ears. Although He speaks to everyone through His creation, people often fail to hear God because they aren't listening at all.
Uncover how to listen to the voice of God as you begin reading garden stories in author Debra J. Vaughn's Garden Lessons: Listening for God's Voice.